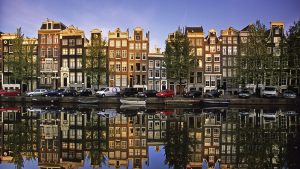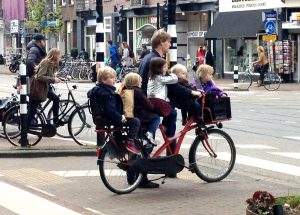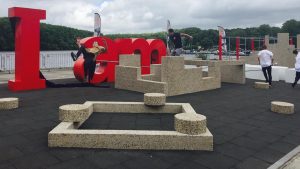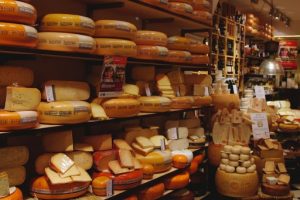 Why you should visit Amsterdam for the second time!
So you loved Amsterdam? Great! Most guests decide immediately that they will return for a second visit.
There are so many interesting places in the world for you to discover, so why would it be even more interesting to visit Amsterdam for the second time?
Well Amsterdam somehow gets under your skin. You want to be, or actually, need to be part of the vibrant, open culture. That's why so many students and expats make their dream: to live in Amsterdam, come true.
You know your way around


You know your way around in the area where you've stayed and in the center! Finding your way in Amsterdam can be difficult, especially if you're visiting for the first time. All those small streets can be very confusing, not to mention the impossible to pronounce names. Have you tried to pronounce Keizersgracht?
There is so much more to see

The first time you were here, you've probably rushed to visit the main sights. Most guests stay for 2 – 3 days and that's merely enough for the big tourist attractions. So, what to do if you are a second time visitor? Discover one of the other 60 museums that we have in Amsterdam. (the world's highest concentration)? My favorite is the Museum of Bags and Purses: http://tassenmuseum.nl/en/. There are neighborhoods to discover, markets to visit. The most popular party day to spend in Amsterdam is, of course Kings Day, 27th of April. Be sure to book your room in time.
Relaxed atmosphere

According to most of my second time visitors, they love the friendliness of the people, the open windows, so you can take a peek at their interior design. The pubs open till late and some all night, and of course the coffee shops. But that's not all. Amsterdam has many beautiful, green parks. The Vondelpark is undeniably the most famous park. Did you know that the largest free running course of the Netherlands is at the Sloterpark, near to Connect-Inn?
Discover Amsterdam by bike

Amsterdam is a heaven for cyclist's, a way of life, made easier by the unbeatable network of bike paths. Feel like a local, blend in with us and rent a bike. You'll see so much more. In a typical Amsterdam street scene you see countless cyclists either heading to or from work, transporting young children to school, or carrying anything from groceries, house pets and impressively tricky objects. So the second time you visite Amsterdam, be sure to rent a bike!
Dutch food

Forget the pancakes and Waffel shops. Who eates these foods besides children and teenagers? Be sure to eat at Moeders (traditional Dutch food) and Winkel 43 (apple pie). We are also famous for our cheese. The number of cheeses shops increased, especially in the shopping areas. They are not the places to buy your cheese. Avoid the bright coloured, flavoured cheeses, are also not the ones that I would recommend, too artificial. Visit the local cheese shops, or the local markets.